प्रेम सुमन जैन - Prem Suman Jain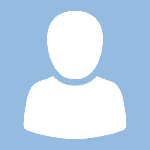 Professor  (Dr.)  Prem   Suman   Jain  D. Lit. ,  UDAIPUR
            Born at Sinundi in Jabalpur Distt. in Madhya Pradesh on 1st August, 1942. Professor (Dr.) Prem Suman Jain is an eminent Prakrit Scholar and Jainologist by his commendable literary and research contribution. Dr. Jain retired as the Professor and Head of the Department of Jainology and Prakrit from M.L. Sukhadia University, Udaipur after over 30 years of service. He was also Dean, faculty of Arts and Dean Student Welfare in the University.
Dr. Jain has  also served as Director and holding the Professor and H.O.D. Post in the Department of Prakrit language and literature in the National Institute of Prakrit Studies and Research, Bahubali Prakrit Vidyapeeth, Shravanabelagola and was General Editor of the Research Journal 'Prakrit Tirtha' of the Institute. Professor P.S. Jain has specialization in the field of Pali and Prakrit Studies, Jainism and Buddhism Manuscript Editing of Prakrit–Apabhramsha Texts and Research Study in Ancient Indian Culture.
Prof. P.S. Jain served for more than 40 years as Prakrit teacher, Researcher and Promoter of Prakrit studies. He also edited rare Prakrit/Apabhramsha manuscripts and published more than 60 books and 170 research papers in the subject. He is also the founder editor of Prakritvidya, prominent research journal of Prakrit and Jainology. More than 20 Ph.D. Students received guidance in research from him.
Prof. Jain visited U.S.A. in 1984 and Europe in 1990 and 2009 and delivered lectures on Jainism at many places. He has also contributed a chapter on "Jainism" in the book "World Religions and Global Ethics" published in 1988 from New York and one Prakrit story-study in the book "A Treasure of Jain Literature" published in 1990 from Canada. Prof. Jain also visited Berlin, Germany in 2008 and London U. K. in 2009 and delivered lectures on Jainism and Prakrit studies.
Dr. Jain is Recipient of many State and National Awards like (i) Jaina Trust Award, Calcata, (ii) Acharya Hastimal Sammana, 1997 Jodhpur, (iii) Mahakavi Svayambhu Award 2003, Shri Mahavirjee (iv) Lord Mahavira Foundation Award 2004, Chennai, (v) Shruta Samardhana Award 2004, Meerut, U.P. (vi) Mahakavi Acharya Gyanasagar Award 2006, Surat, (viii) President of India Samman for Pali-Prakrit 2006, Rastrapati Bhavan, New Delhi (ix) Gommatesh Sahitya Prashasti, 2008, Shravanabelagola, (x) Kundakunda Jananapeeth Award 2009, Indore, (xi) Dr. A, N. Upadhye Award 20011, Sangli (xii)  All India Shastri Parishad Award 2012, Mumbai. (xiii) and (xiv) Mahabodhi Sociaty of India Pali Samman [2014], Sarnath.
The notable Acharya Tulsi Prakrit Award [2012], New Delhi is bestowed on Professor  Jain on 1st August 2014  for the valuable and devoted contributions made by him in the field of Jainism and Prakrit Studies
Some works on Prakrit and Jainism written / ed.  by  Prof. Jain are :
1-Cultural Study of the Kuvalayamalakaha, Vaishali, 1975
2-Prakrit Svayam Shikshaka, Jaipur,   1979,   fourth Ed. 2oo5
3-Prakrit Kavya Manjari, Jaipur, 1982
4- Teerthankara Mahaveera : Jeevan aur Upadesha, Udaipur, 1984
5-Significance of Prakrit Narrative Literature, Mysore, 1986
6-Prakrit avam Jainadharm Samiksha, Delhi, 2002
7- Chitta Basen Mahaveera [novel] , Allahabad, 2004
8- Jaina Dharma KI Sanskritika Virasat, Delhi, 2005
9-Sauraseni Prakrit Bhasha aur Vyakarana, New Delhi, 2005
10-Sukumalasami Cariu, edited with translation, Jaipur, 2005
11-Bhagwati Aradhana Parisheelan, Sanganer, 2007
12- Prakrit Learning Manual, Jaipur, 2009
13- Universal Values in Prakrit Texts, Delhi, 2011
14-Prakrit Ratnakara, Shravanabelagola, 2012
15-Prakrit ki Purushartha Kathaen, Shravanabelagola, 2015
16- Kuvalayamalakaha [ Prakrit Text with Hindi Tr. In 1200 pages],  Jaipur, 2016
Association with
a-National President of Bhartiya Prakrit Scholars Society
b-Trustee of the Bahubali Prakrit Vidyapeeth, Shravanabelagola
c-Member of All India Dig, Jain Mahasamiti, Delhi
d- Advisor & Member, Jaina Social Group Lotus, Udaipur
e-Advisor, Bhagwan Mahavira International Research Centre, Ladnun
Permanent Address :
29, Vidya Vihar Colony, Sunderwas [North]
Udaipur – 313 001,
Mobile: 09413371053
email : [email protected]
Login To Add/Edit Info
|
Books By प्रेम सुमन जैन - Prem Suman Jain :